Car Keys & Remotes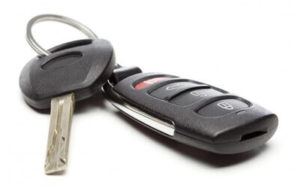 Getting locked out of your car is no fun. Trust us, we know. It always helps to carry with you a spare set of keys, just in case luck doesn't favor you.
If you haven't had a spare set of car keys made yet, then its time that you do.
JF Auto Locksmith is a renowned manufacturer of replacement manual and electronic car keys and we can assemble spare keys for cars of all makes and models.
Once you contact us for assistance, we can send across a member of our staff to help you out.
He will bring your key to our center, work on your replacement key and bring it back to where you want him to, in just a few hours.
We are also quite adept at designing remote-controlled keys for vehicles.
We include a set of batteries in our replacement pack too, so you're never left stranded with a drained car remote.
Our replacement remotes are highly compatible with all models.
Our experts have also worked on industrial vehicles and they can build you a replacement key, remote or alarm transmitter in a jiffy.